All cottages are equipped for self-catering. Everything you need is available in the cottage, such as TV, microwave, coffee maker, pots, kitchen utensils and cleaning materials. The sizes vary from 2-6 beds per cottage. The beds have duvets and pillows, you may bring your own sheets or rent some at the reception. If you want to use your sleeping bag, you must still protect the mattress and pillow.

Smoking is prohibited in all cottages. Dogs are allowed in all cottages, but they are not allowed in the beds or sofas. It is self-cleaning of the cottages, but of course you can order cleaning of the cottage, you do that at the reception at the check-in. The cleaning of the cottage costs 350 SEK. You can check in from 15:00 and check-out time is at 12:00 am. If you arrive later than 18:00 please contact the reception so that the cottage is not canceled. To book a cottage please email us at storumanscamping@storuman.se
Two-bed cottage built in 2011, Simple standard without running water. Close to the cottage there is a service building with kitchen, toilets, showers and sauna. This is to rent only in the summertime.

Price: 600 SEK/ night
6 bed cottage with one bedroom and two bunk beds. A family room with a bunk bed. Kitchenette. Beautifully situated by the lake. The cottage is without shower and toilet. Close to the cottages there is a service building with kitchen, toilets, showers and sauna. This is to rent only in the summertime.

Price: 700 SEK/ night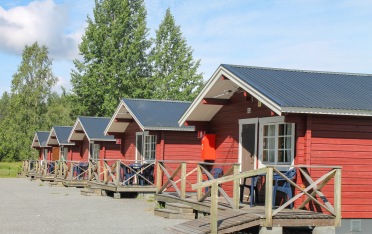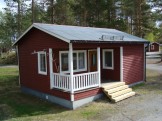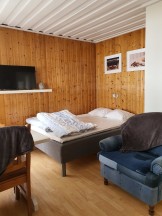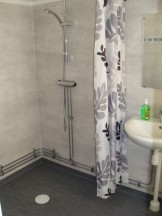 4-bed cottage with one bedroom with bunk bed and a living room with one 140cm bed . Small kitchen and toilet with shower. Located beautifully at the marina. This is to rent in the summer/ and wintertime.


850 SEK/ night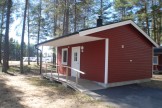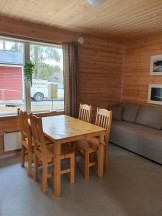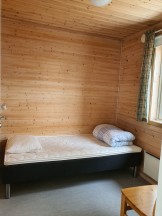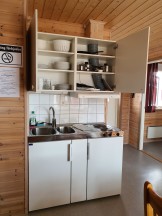 Cottages with two bedrooms, living room with sofa bed, toilet, shower and kitchen. The cottages are situated in a scenic location near the marina. Some cottages have a bunk bed / bedroom and some have a 120cm bed in one bedroom and bunk bed in the other. This is to rent in the summer/ and wintertime.

1000 SEK/ night
200 SEK/ in discount/ night from night 2.

Please contact us for prices for a longer stay.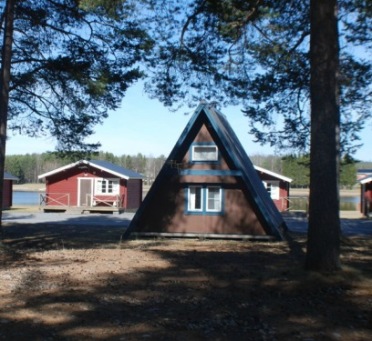 Two-bed cottage with simpler standard. Two single beds in a living room with kitchen. Toilet without shower. Close to the cottage there is a service building with kitchen, toilets, showers and sauna. This is to rent in the summertime.

Price: 700 SEK/ night