Guided snowmobile tours
Join us on a snowmobile ride in the forests around Storuman. Seeing and experiencing the winter landscape on a snowmobile is absolutely magical. Our guides are local and know the area like the back of their hand. We start by putting on the right equipment, warm overalls and proper boots as well as a helmet followed by a safety and driving training. We first drive a short distance to make sure that everyone feels comfortable before we set off on the trip. Driving on our snowmobile trails we pass lakes and go up mountains where we can see moose, reindeer, forest birds and other wildlife. There are opportunities for evening trips where moonlight, starry skies and northern lights can provide fantastic memories for life! If you would like to enjoy some good local food during the tour, let us know and we can make it happen!

Trip 1 - 50 km (about 2 hours) price: SEK 1150 / scooter

Trip 2 - 100 km (about 4 hours) price: SEK 1750 / scooter

Food package SEK 150 / person

It is possible to share a scooter. If you wish, say so when booking. Put on warm clothes to wear under the overalls, warm gloves and a hat. Book latest one day before.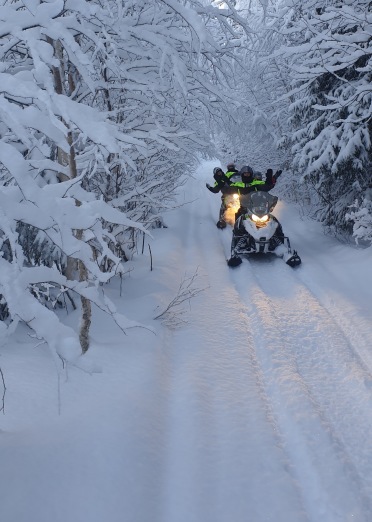 Snowshoes
Walking with snowshoes in the forests around Storuman is a fantastic activity on beautiful winter days. Rent your snowshoes and poles from us and at the same time get information about where you can go. There are several different route options depending on how far you want to go and what the weather is like.

SEK 200 for 4 hours
SEK 300 for one day
SEK 150 / extra day
The hot tub
If you want to enjoy a hot bath in the open air, you should rent our hot tub. For three hours it is yours and you alternate the bath with a nice sauna and if you're brave enough maybe a dip in the snow! The activity includes a tray with local delicacies and non-alcoholic drinks. We also provide bathrobes, slippers, hat and towel that complete the hot tub experience.

SEK 2290 for 3 hours max 4 people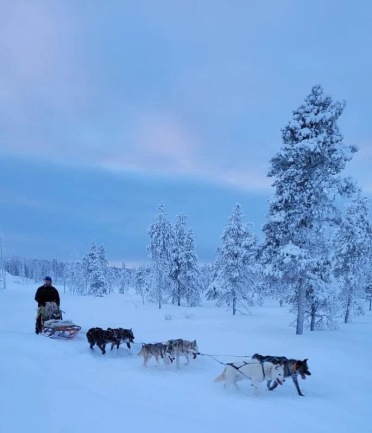 Dog Sled
Book a dog sledding trip with one of our partners, Big Creek Adventures and Wild Lapland. We promise you a memory for life! We are happy to help with booking.

Big Creek Adventure Facebook , +46(0)703603929

www.wildlapland.se
Cross-country skiing
In our area, cross-country skiing means a lot to the locals, so we have many easily accessible trails. Around the swimming lake, which is next to the campsite, we have Vinterstråket with a loop of 1.2 km. It is a perfect trail to start with if you are completely new to skiing or have a little experience. 400 meters from the campsite you will find the Ski Stadium with trails that are lit up when it's dark. There are several loops to choose from and nice barbecue places to use if you want to take a short break from skiing. Rent your skis at our local sports shop Equipped or contact us and we will help you rent and the skis can be picked up at the campsite reception. We can also help with an introduction if you are going to make a cross-country skiing premiere.

SEK 200 for 4 hours
SEK 300 for one day
SEK 150 / extra day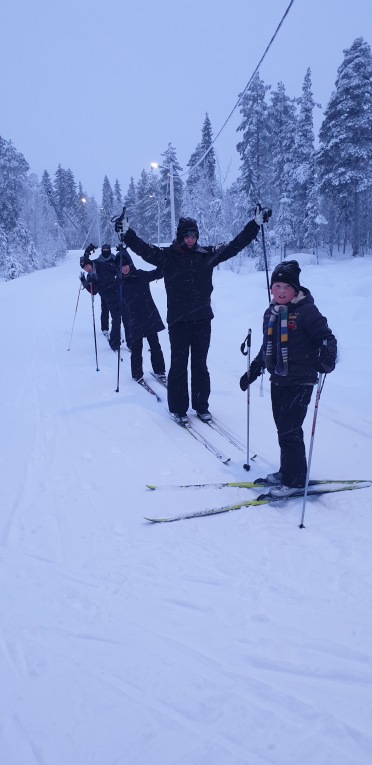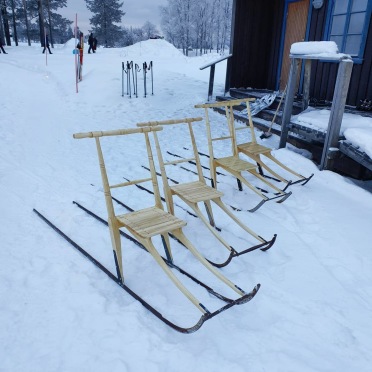 Kick
A traditional kick ('spark' in Swedish) is a must in the winter in Lapland! You are welcome to borrow a kick from us during your stay at the campsite.
Ice fishing
Fishing in the winter is very special and requires a little patience. Lying there and looking down at your hook in the icy water is exciting and then suddenly you see the perch or grayling trying to eat your bait! The feeling of pulling the fish up through the small hole in the ice is wonderful. Turning your face towards the sun and just enjoying the whole experience while you wait for the bite is unbeatable. You can rent equipment from us, buy fishing licenses and get all the information you need about ice fishing.

SEK 80 for one day